Rarities. Exclusives. Customized one-off guitar mods.
The new Les Paul Supreme boasts a refreshed feature set, making it a contender for the best electric guitar of 2023. Get yours now.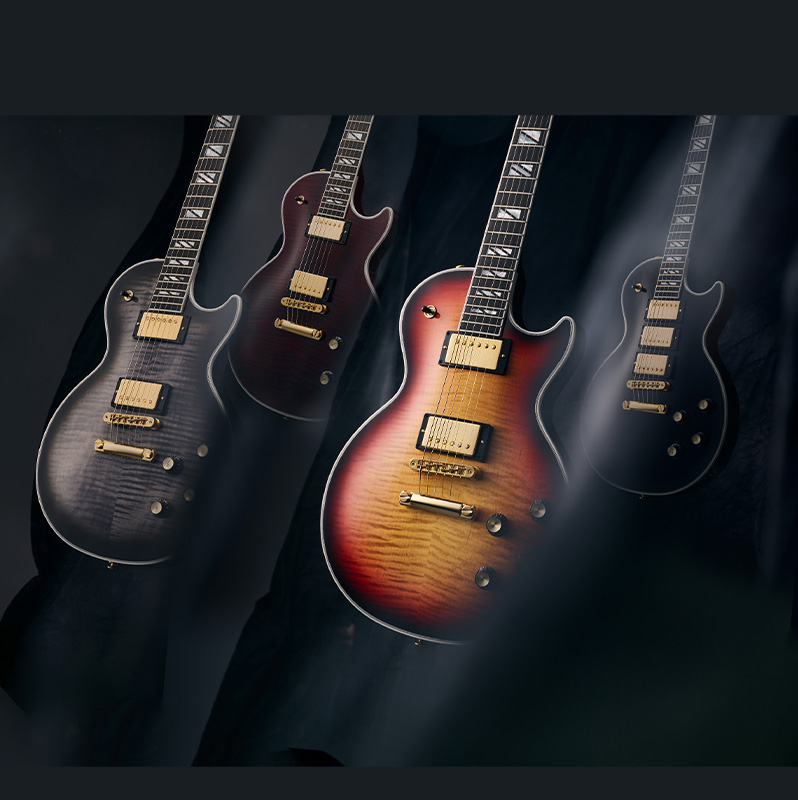 gibson 70s explorer electric guitar
gibson les paul classic electric guitar
June 9, 1915 – August 12, 2009
LES PAUL
The Grammy winning Les Paul tenaciously experimented with music, electronics, and guitar design his entire life. As a kid, Les was busy creating his own amplification by attaching a phonograph pickup to the top of his guitar, and then later on, he became a pioneer of multi-track recording, which changed the world and the scope of creativity in the studio.

His first broadcasting success was on radio with television close behind. At the latter part of his career, he returned to the stage weekly in New York City—first at the club, Fat Tuesdays, and finally he held court at the legendary Iridium during shows with a stellar band and many world-class guest musicians taking the stage with him.

His legacy endures through each carefully crafted signature model guitar— igniting the imagination, inspiration and innovation of players across the globe.
The Les Paul legacy lives on through each of these carefully crafted solidbody guitars.
Rarities. Exclusives. Customized one-off guitar mods.